Under construction!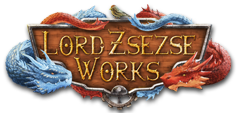 Feel free to create an account, this forum will launch within a few weeks.
Until that, you can log-in to the Black Scrolls Games forum with your account!
These two sites are linked, it doesn't matter where you create an account, you can log-in at both sites with the same name and password.
This is our brother site where the 3D based maps are.
(Read rules if you have any question.)
This board has no forums.
Who is online
In total there are 2 users online :: 0 registered, 0 hidden and 2 guests (based on users active over the past 5 minutes)
Most users ever online was 49 on Mon Oct 29, 2018 6:12 am

Registered users: No registered users
Legend: Administrators, Global moderators
Birthdays
No birthdays today
Statistics
Total posts 1 • Total topics 1 • Total members 333 • Our newest member Ayoub